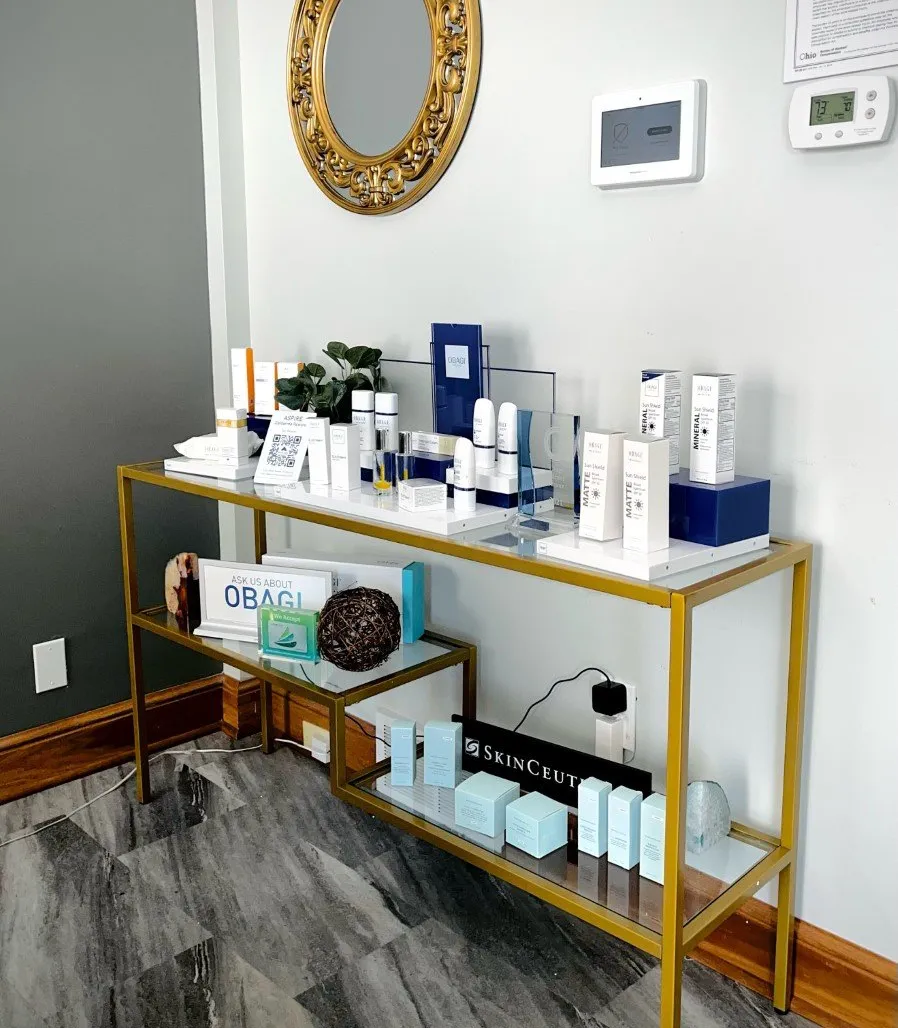 Our Story!
We are a specialized team, led by Nurse Practitioners. We are committed to serving you, our clients, with the upmost respect. We will partner with you to enhance your natural beauty and overall health and wellness. We treat both men and women in a welcoming environment free of judgment or bias and pride ourselves on offering individualized plans that are tailored to meet your needs.
Lindsay N. Eckles Hoffman
MSN, APRN, FNP-C, COSMETIC INJECTION SPECIALIST & OWNER
I am an experienced Family Nurse Practitioner with extensive pediatric emergency medicine experience at Nationwide Children's as a nurse, then as an NP, as a Hospitalist for many years, then Urgent and Primary Care. I founded Medical Spa NP in early 2018 with my mom because there weren't any places to get treatment for people like me that aren't a size zero and who want natural looks. In my experience, I was always very uncomfortable at other places that, to me, felt very superficial and inauthentic. My absolute passion is to continue owning and operating a high-level medical spa where we specialize in evidence-based medicine and in simply helping people look and feel better while still staying true to themselves. At home, my husband Darrell balances me perfectly and we have 2 daughters who keep us busy in sports! I played soccer at Ohio State, so Darrell and I also run our local youth soccer and basketball programs at Amanda Clearcreek. We live on a farm and have 2 dogs, 3 cats, and plenty of land to hunt and ride four wheelers! I love meeting new people and in seeing their beautiful transitions as they achieve their health and aesthetic goals!
Keitha L. Eckles
APRN, CNP, MICRONEEDLING & BODY CONTOURING SPECIALIST
I am a retired Neonatal Nurse Practitioner with over 45 years of experience. I am very excited to with with my daughter, our Spa owner. I'm extremely proud of both our grown children, Brock and Lindsay, and our grandchildren, Jack, Rhyan and Kali. My husband and I love to travel, especially to the ocean. And of course we love our dog Mac. Helping people feel better and even more Beautiful is a DREAM of mine, so thankful I am able to do that today.
Christa M. Nagle
MSN, FNP-C, COSMETIC INJECTION SPECIALIST
I am a Certified Family Nurse Practitioner with 10 years experience. The majority of my experience is in emergency medicine, but my true passion has always been for Medical Aesthetics. I have been blessed to start my dream career with two other wonderful NP's 4 years ago and have been loving every single minute since! Being able to help others look and feel the best they can, has always been important to me. I love all aspects of aesthetics, but dermal fillers are my favorite as the results can be life changing for some! When I'm not helping others achieve their aesthetic goals, you will more than likely find my husband and I at 1 of our 3 children's sporting events. There is nothing more special to me than making memories to last a lifetime.
Salenna M. Doss
MA, NCPT, OFFICE MANAGER
I have been a Medical Assistant and Phlebotomist for 7 years. I started out in Family Medicine then went to Pediatrics and now I am at the Medical Spa and love the change. I have a wonderful husband of many years and 4 great children, we love to spend time together and it is lots of love and chaos when we are all together!! We also have 2 dogs and 2 parrots to add to the mix. I am very easy to get along with and I don't let much bother me. I love helping people feel better!!